Week Ahead data, speeches and supply

Speeches in turquoise, Supply in purple, Data in black

More detail on supply events can be found here

Please see our key themes and forecasts here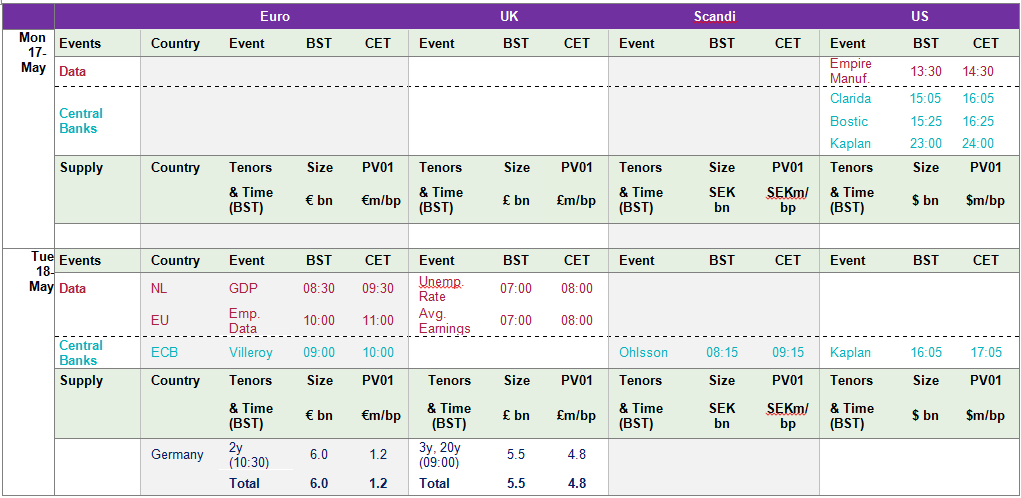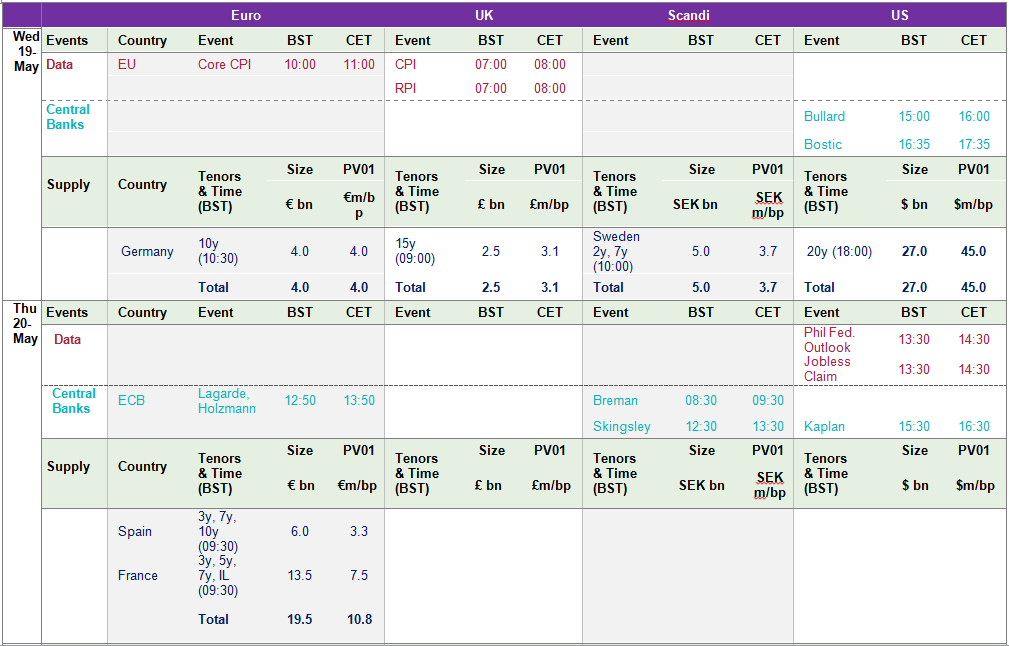 Thanks to Gaurav Chhapia and Sushant Arora for their contribution to this publication.

Please click here to find all of NatWest Markets' Strategy and Sales commentary/ideas.
You can also find out more about our electronic offering and credentials for Rates here and for FX here.
---
This is Non-Independent Research, as defined by the Financial Conduct Authority. Not intended for Retail Client distribution. This material should be regarded as a marketing communication and may have been produced in conjunction with the NatWest Markets Plc trading desks that trade as principal in the instruments mentioned herein. All data is accurate as of the report date, unless otherwise specified.
This communication has been prepared by NatWest Markets Plc, and should be regarded as a Marketing Communication, for which the relevant competent authority is the UK Financial Conduct Authority.
Please follow the link for the following information https://www.natwestmarkets.com/natwest-markets/regulation/mar-disclosures.html:
MAR Disclaimer

Conflicts of Interest statement

Glossary of definitions

Historic Trade ideas log
---
Note that the text above is subject to the disclaimer(s) accessible if you
Click Here